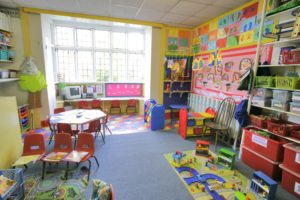 Raising a child will simultaneously be the most amazing thing you've ever done and the most difficult. There is no one correct way to successfully raise your kids, but there are plenty of wrong ways. A common misconception among parents is that to be effective parents, they need to be with their children all the time and give them whatever they need. This just isn't true, and it's far better, for both the parents and the child, to have some separation at some point. Healthy separation allows the child to grow and mature.
Daycare and after school child care programs are a great way for parents to take a break from the stresses of parenthood and allow the child to grow in a new environment (and make some new friends along the way). Here are two reasons why you should think about daycare programs for your young child.
Advanced Learning
Just because you know more than your child doesn't mean you know how to properly pass that knowledge onto them. Early education is so essential for a child's development because during the first few years of their life, roughly 700 new neural connections are formed every second. Because of this, you should leave the majority of the early education to the professionals. Your kids will practice active learning techniques and will be on the right track for a successful future as they progress through the education ranks.
Respect
Another benefit of daycare centers is that there are more adults present that are not related to your child. If you and your spouse are the only adults regularly around your child, it'll be difficult for them to understand the importance of respect for grown ups. Obviously, you don't want your children to have the same kind of relationship with other people as they do with you, so it's important that other adults have a role in their lives at an early age. The professionals working at these facilities will be able to teach your child to listen and respect to non-parent authority figures.
If you want to set your kid up for a successful childhood and beyond, contact Growing Room Child Development Centers today to learn more about toddler education and development.